Latencia
Desde la firma de los acuerdos de paz con las FARC, Colombia se ha enfrentado al asesinato sistemático de lideres y lideresas sociales y de ex combatientes.

Latencia es un mapa bordado en colaboración con personas en algunos de los territorios especialmente golpeados por el recrudecimiento de la violencia. Dónde ha habido un asesinato hemos puesto una luz. Todos los leds están conectados a un sensor cardíaco de manera que la interacción con la pieza es por medio de la conexión cardíaca que hace iluminarse rítmicamente todas las luces según el latido del corazón que se conecta al mapa.

Este trabajo fue posible gracias a la colaboración de El ojo de la aguja, el Costurero de la universidad ICESI, el museo La tertulia en Cali, La chispa, el Museo Casa de la memoria de Medellín y todas las personas que bordaron y trabajaron en los circuitos y su programación.

Since the signature of the peace agreements with las FARC, Colombia has faced the systematic assassination of social leaders and ex-combatants.

Latency is a map embroidered in collaboration with people from the states of the country that were most affected. Where the murders happened, we placed a led. All the leds were connected to a heart sensor that made them blink rhythmically.

While some people embroider on the map, others connect circuits and others embroider the names and the tasks that the assassinated leaders carried out in their communities.

This work was possible thanks to the collaboration of El ojo de la aguja, the ICESI University, La tertulia museum in Cali, La chispa and Museo Casa de la memoria de Medellín and all the people who embroidered and worked in the circuits and their programming.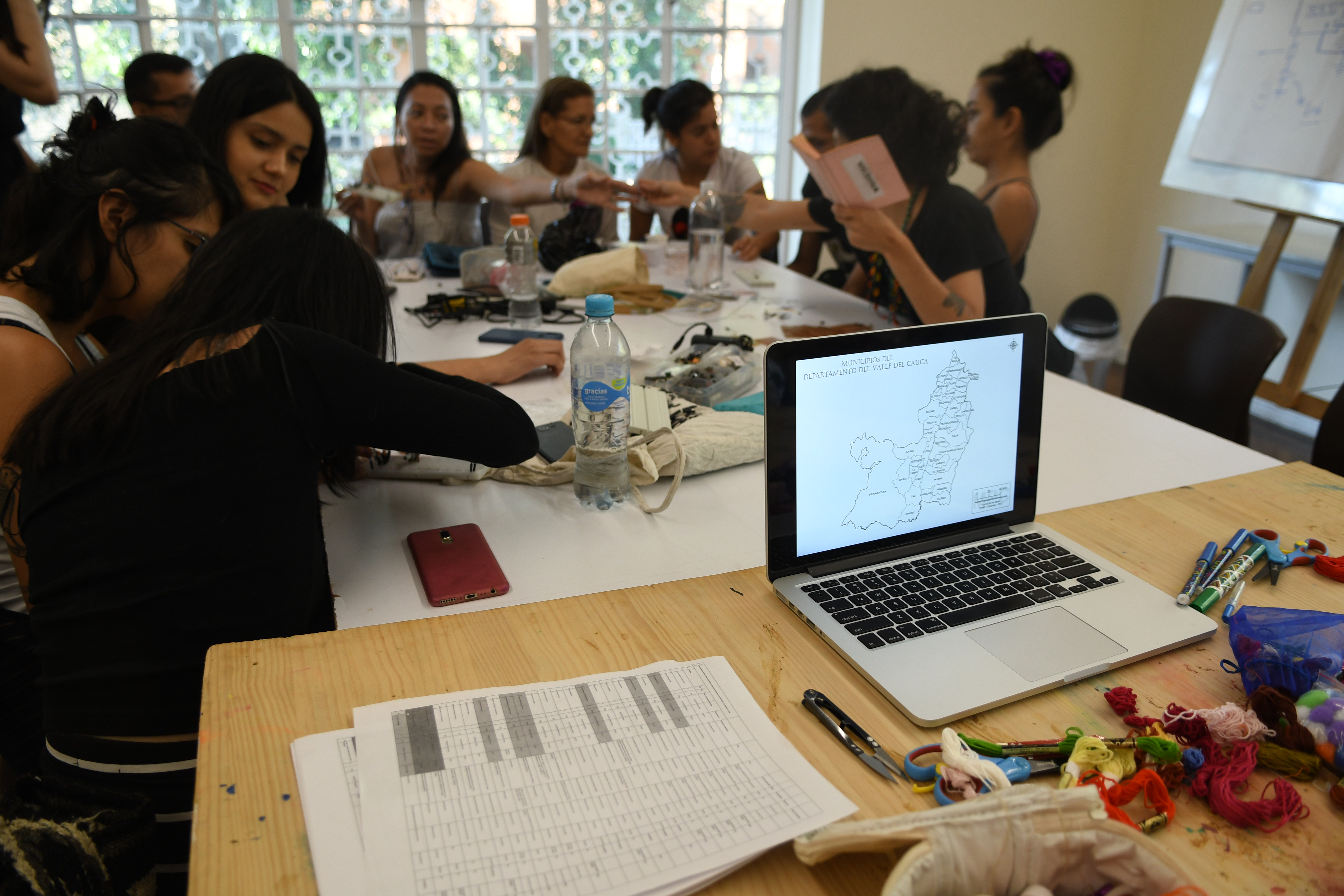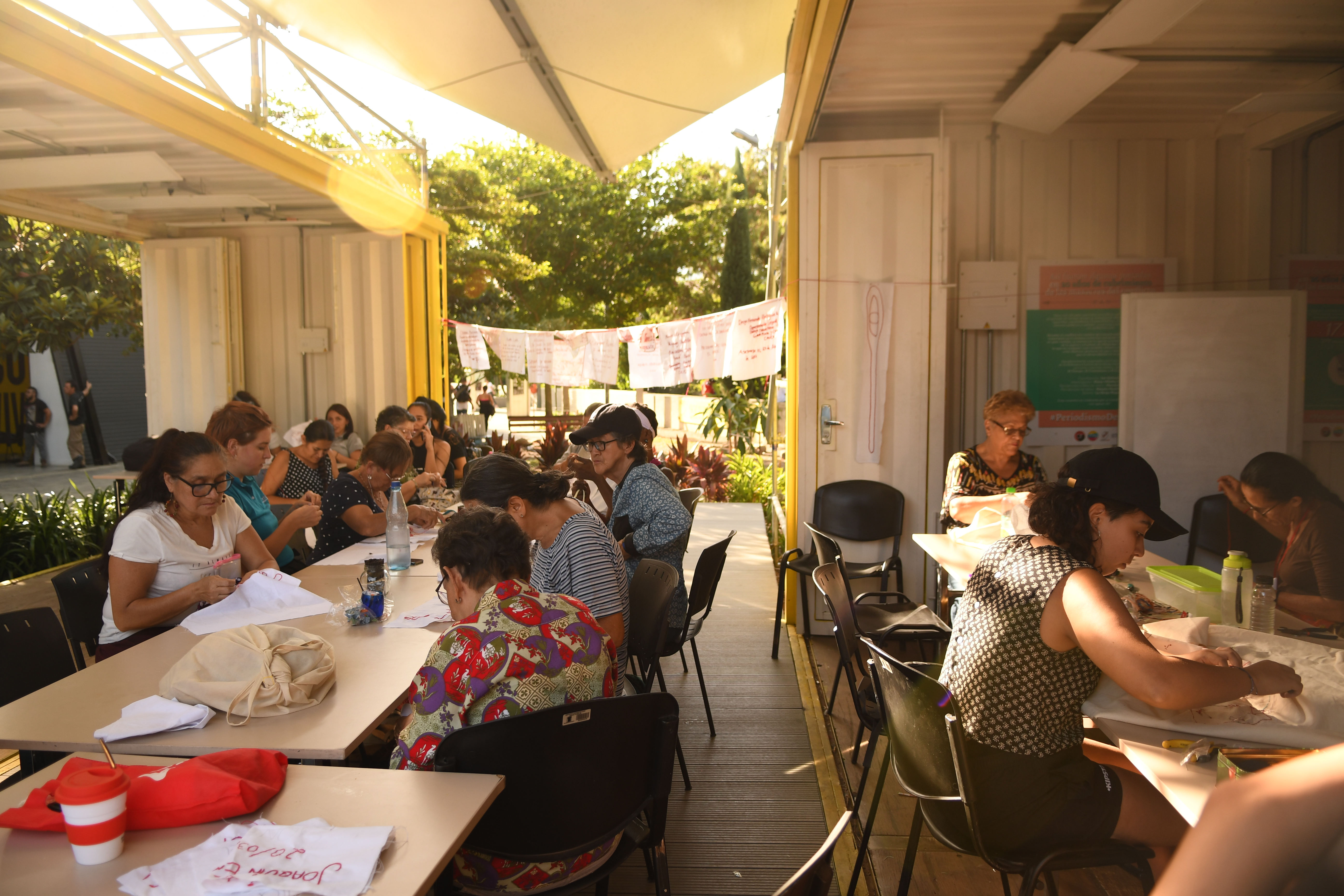 ---
Instalación
Tela de algodón, leds, arduino.
Medidas variables
Pieza colaborativa
2019
Installation
Cotton fabric, leds, arduino
variable measures
Collaborative piece
2019