el peso de la nación

Junto a Paula Baeza Pailamilla

Acción performática en la que durante un año recolectamos ropa usada y con ella tejimos en el espacio público entre Santiago de Chile, Bogotá y Medellín, una bandera de Colombia y Chile unidas por la franja roja. La obra reflexiona sobre los conceptos de nación e identidad, y sobre la migración, el racismo y la explotación laboral en américa latina.





Flag of Colombia and Chile united by the red stripe made with clothes donated by Colombian migrants in Chile, by Chileans and by victims of the armed conflict in Colombia. The flag was woven in public spaces, museums, popular libraries, universities and festivals and meetings of migrants between the cities of Santiago de Chile, Bogota and Medellín between 2016 and 2017. More than 150 people participated in the making of this piece by weaving in the public space.


photo: Mauricio Reyes, Centro distrital de memoria, paz y econciliación. Bogotá


---
Instalación y performance
8x4mts
2017
Installation and performance
8x4mts
2017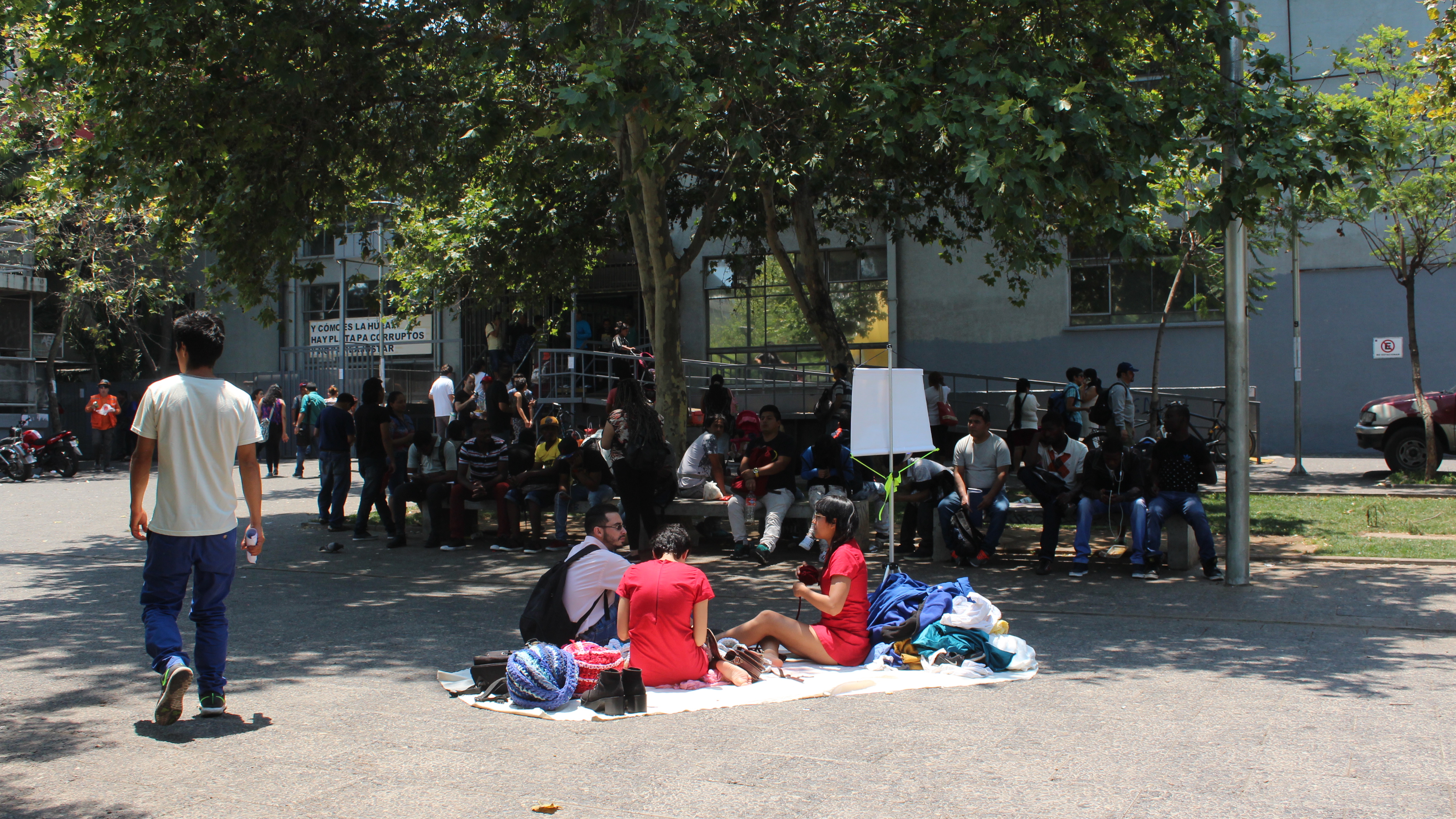 photos: Dani Reveco, Cristian Jara, Cristo Riffo, Lorna Remmele, Kevin Magne, Carlos Henao
El peso de la nación es parte de la colección del Museo de arte contemporáneo en Santiago de Chile.
Part of the collection of the Contemporary art museum of Santiago de Chile.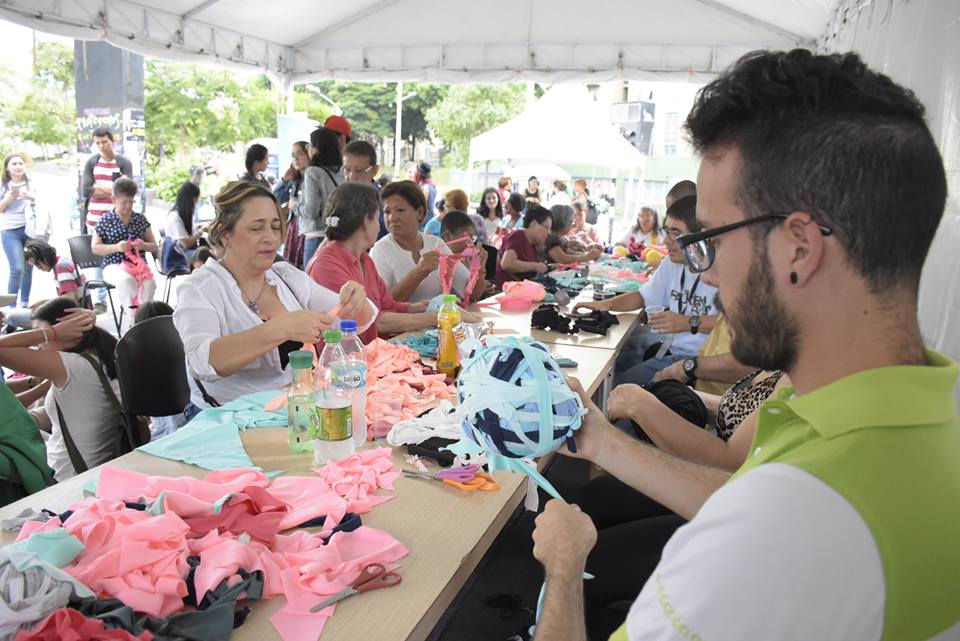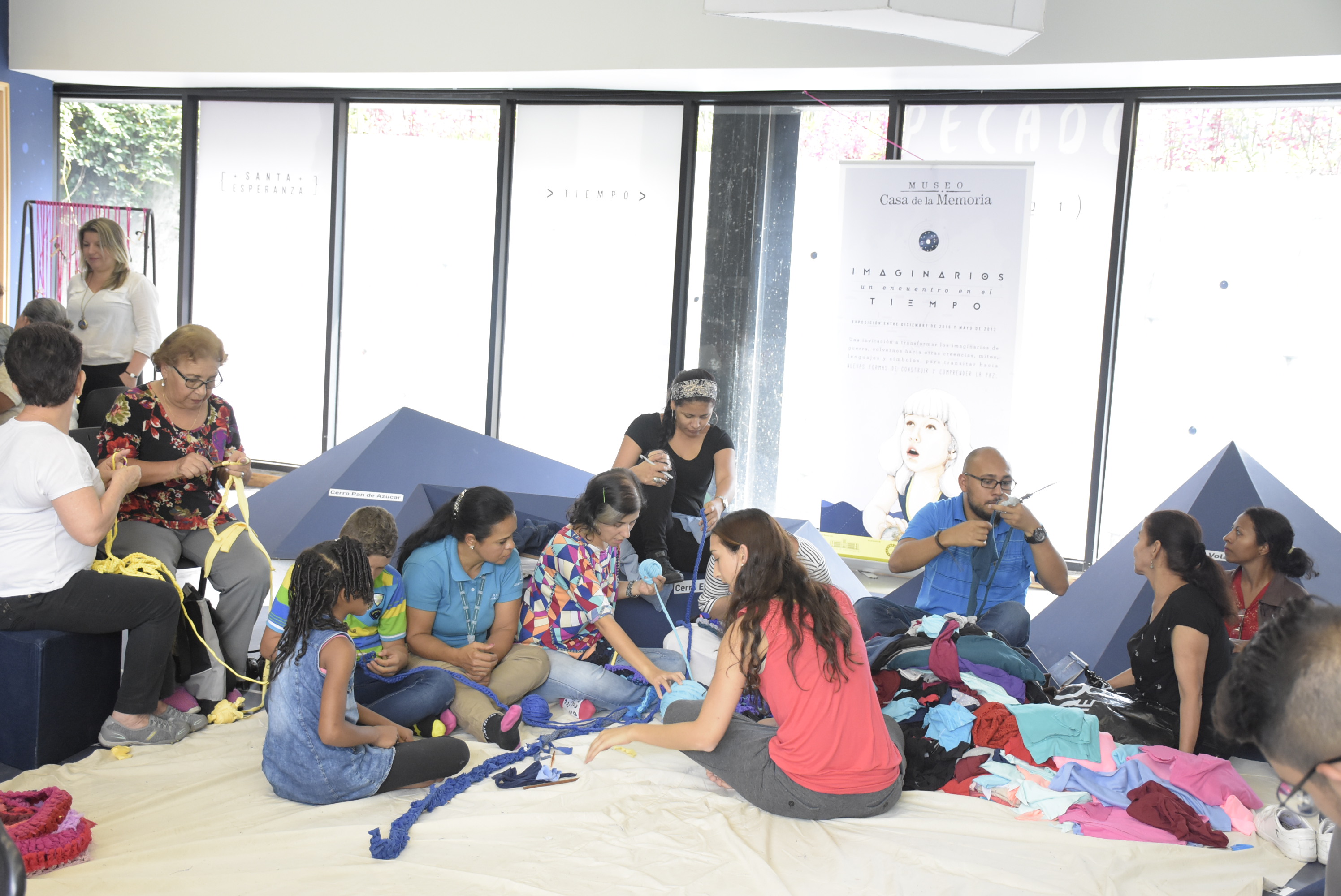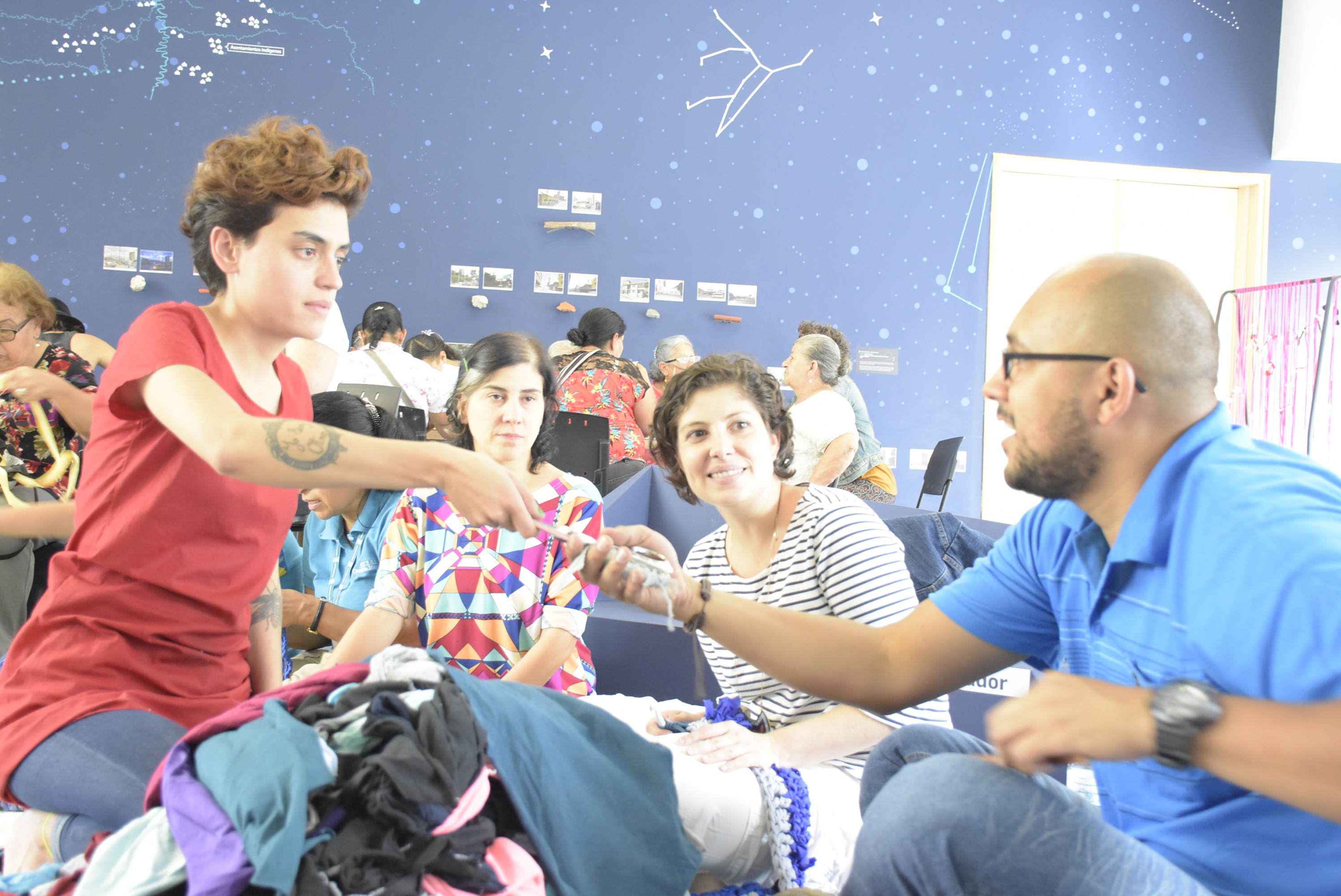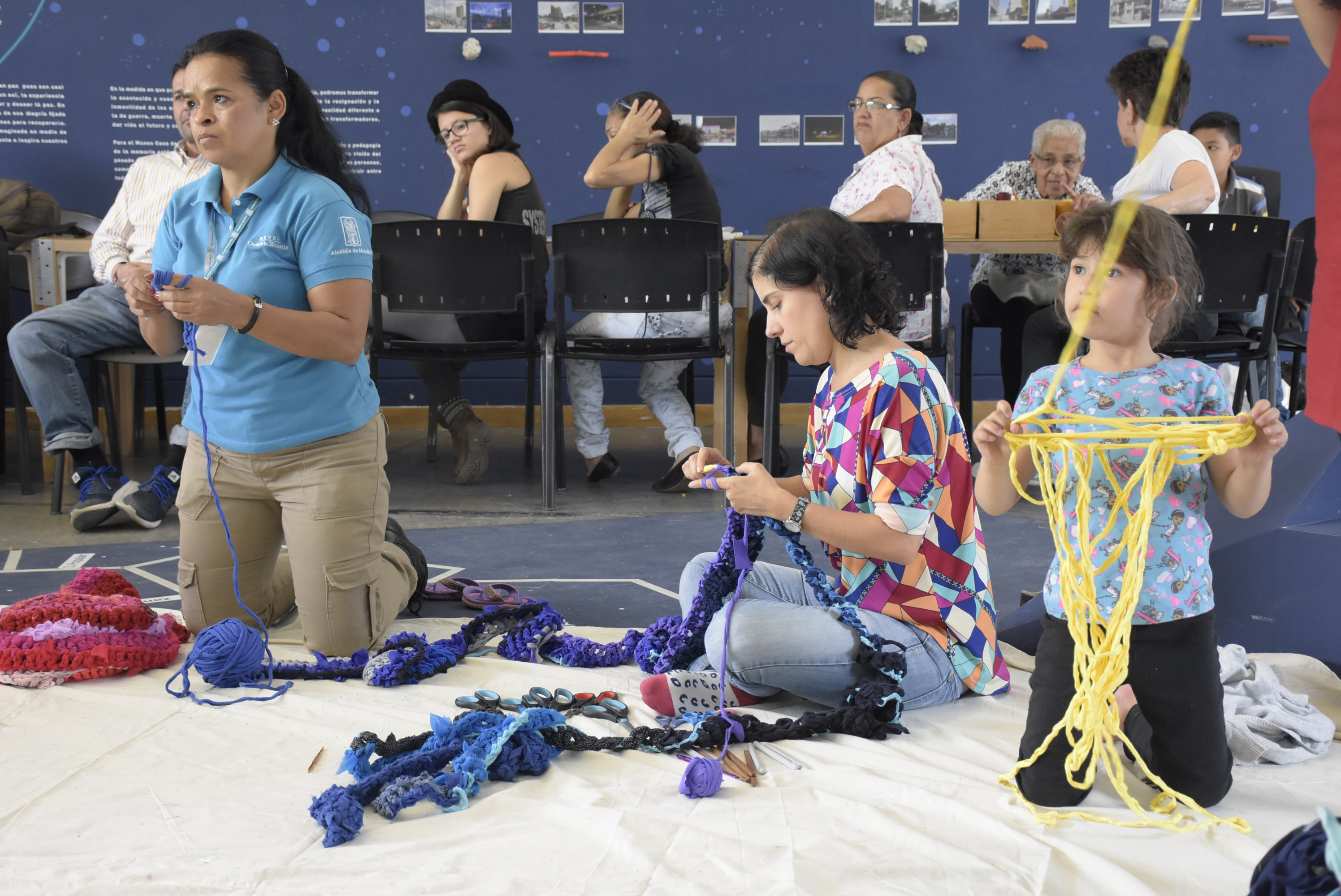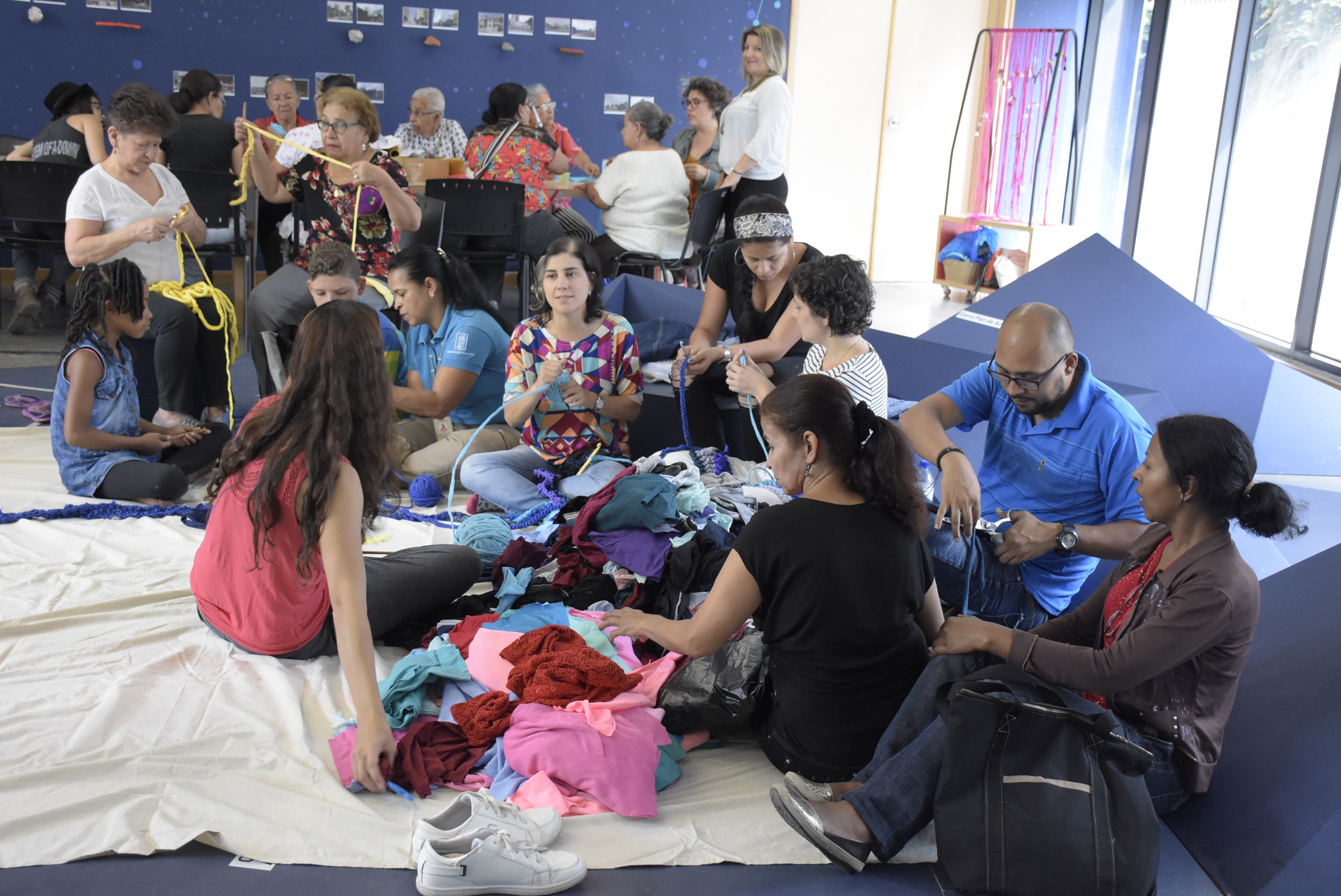 La pieza fue terminada con el soporte de El museo de la memoria y los derechos humanos de Chile, el centro nacional de arte contemporáneo Cerrillos, el Museo casa de la memoria de Medellín, ACNUR Colombia, La universidad de Antioquia, el Metro de medellín, la biblioteca León de Greiff, el Museo Pedro Nel Gomez y especialmente gracias a donaciones y a todas las personas que colaboraron con el proyecto a nivel económico, participando con donaciones de ropa y tela y especialmente tejiendo con nosotras.
This piece was finished with the support of the Museum of Memory and the Human Rights of Chile, the National Art Center Cerrillos de Chile, the House of Memory Museum of Medellin, UNHCR, the University of Antioquia, the Metro of Medellín, the library León DE Greiff and the Pedro NEL Gomez Museum, and especially thanks to donations and to all the people who collaborated with the project economically, participating with donations of clothing and fabric and especially knitting with us.
photo: Lorna Lemmele

---

Izamiento de la bandera en el Museo de la memoria y los ddhh, Santiago de Chile