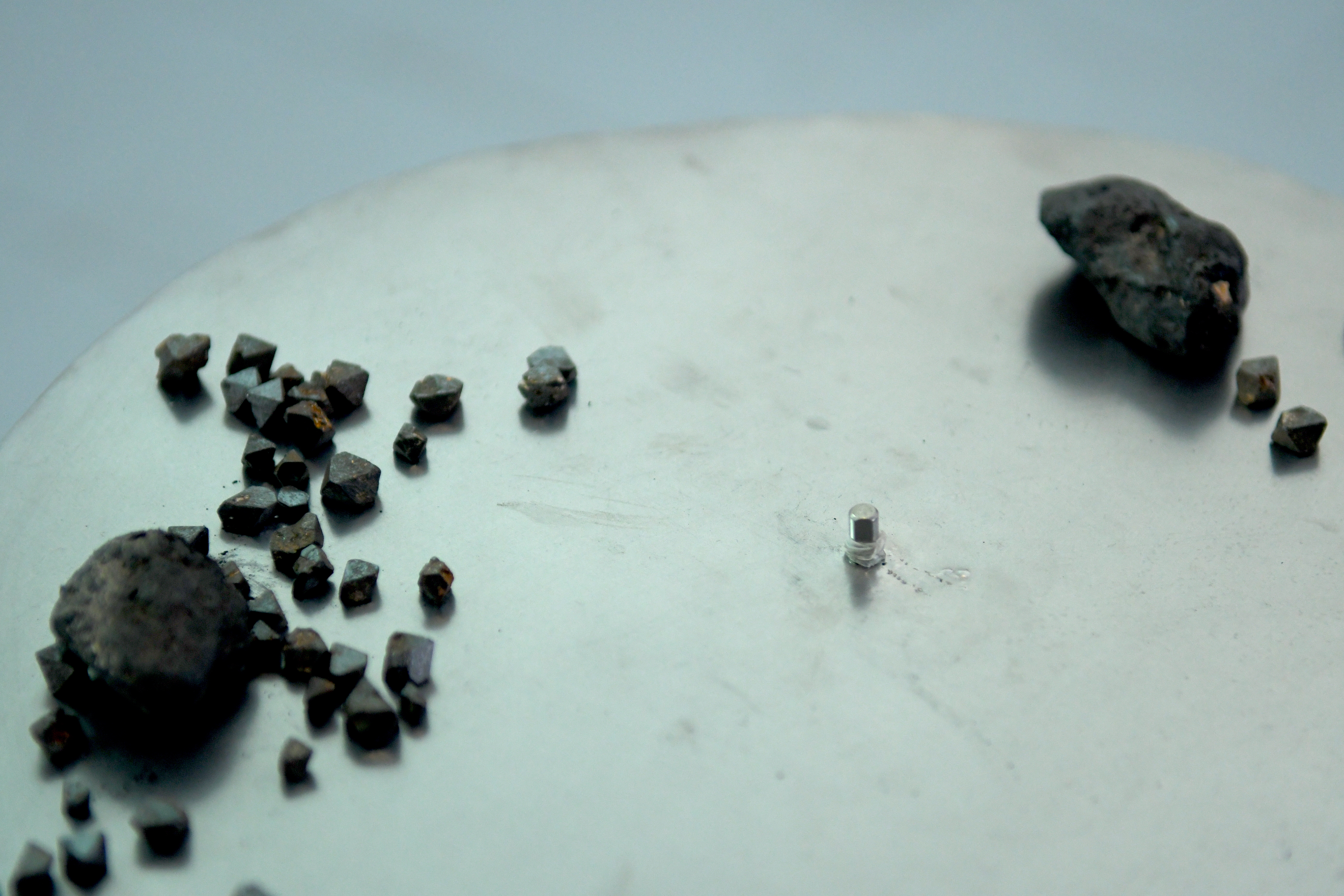 EL TIEMPO COMO LAS PIEDRAS
SOLO EXHIBITION
TANGENT PROJECTS - BCNA
31 DE MARZO A 26 DE MAYO
2023
︎Tangent Projects
Este trabajo ha sido posible gracias a

︎ Matadero
︎ La escocesa
︎ Planta Alta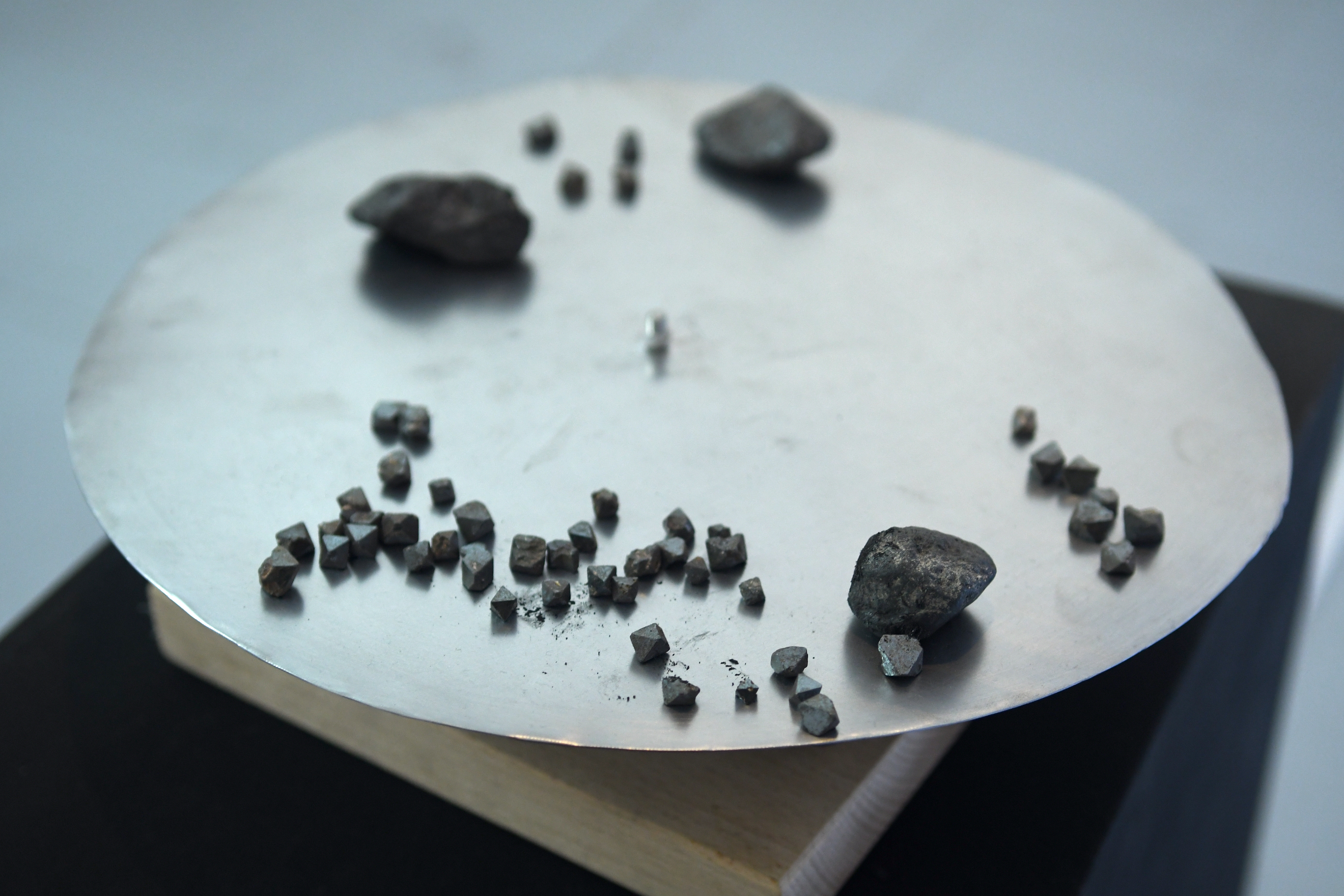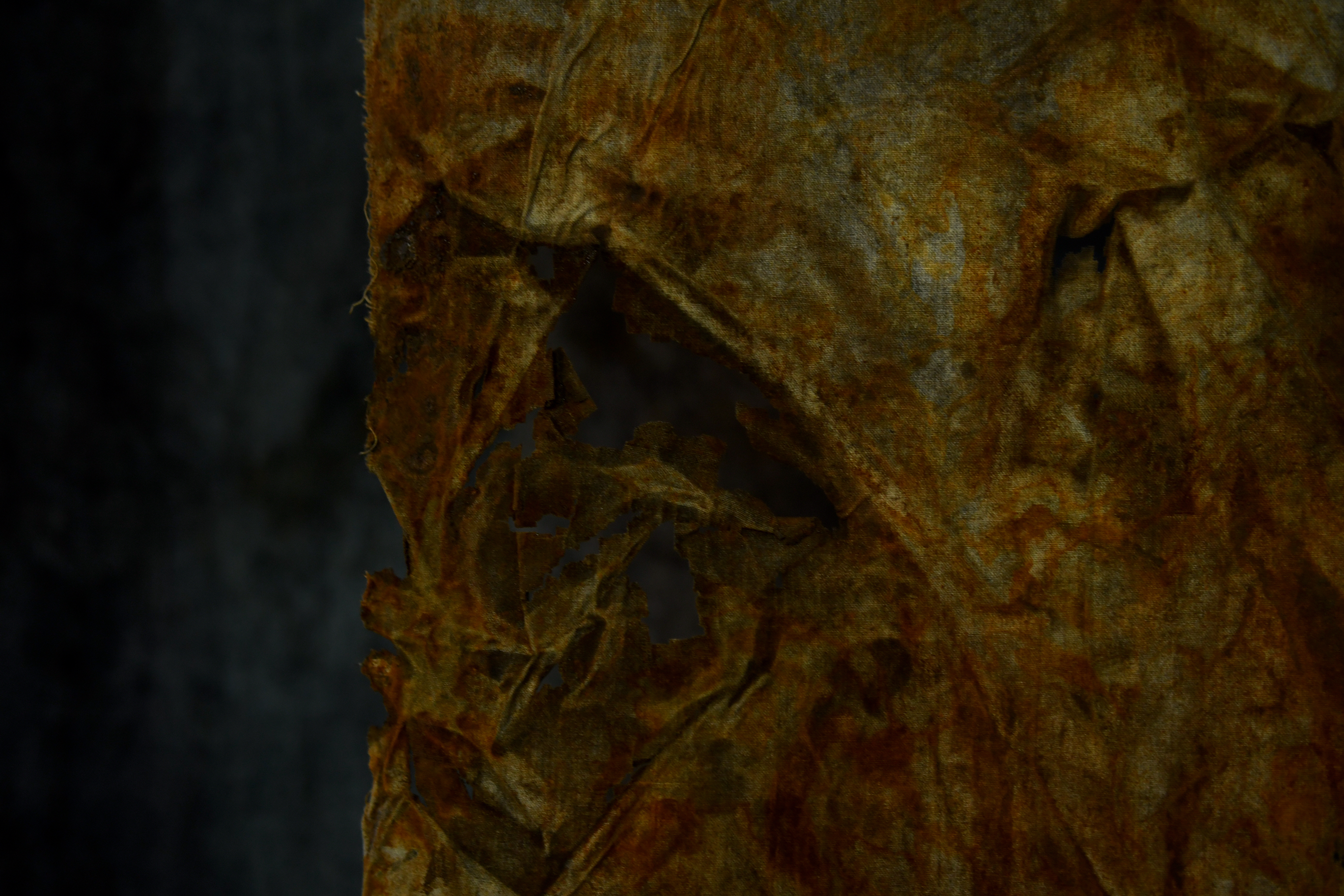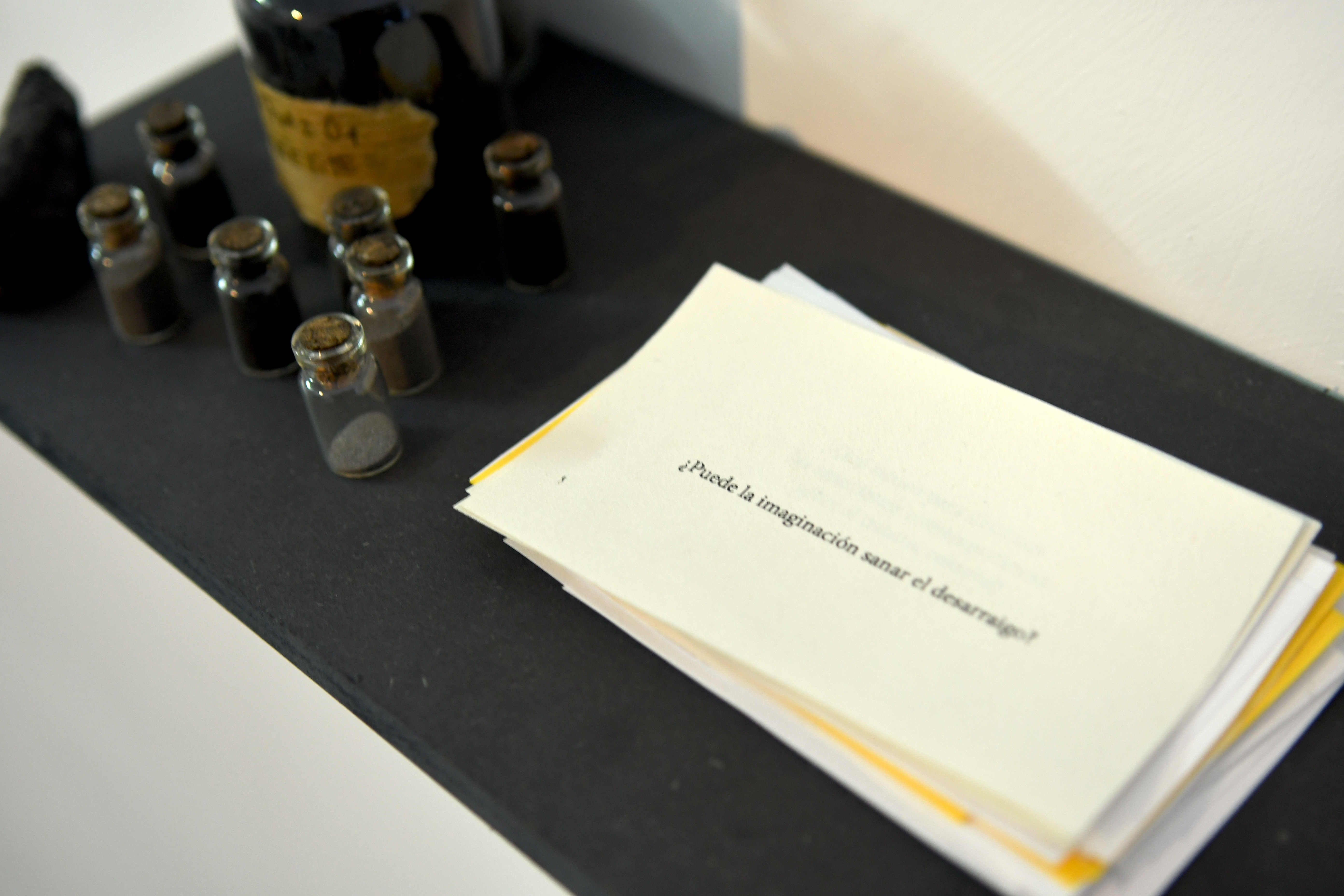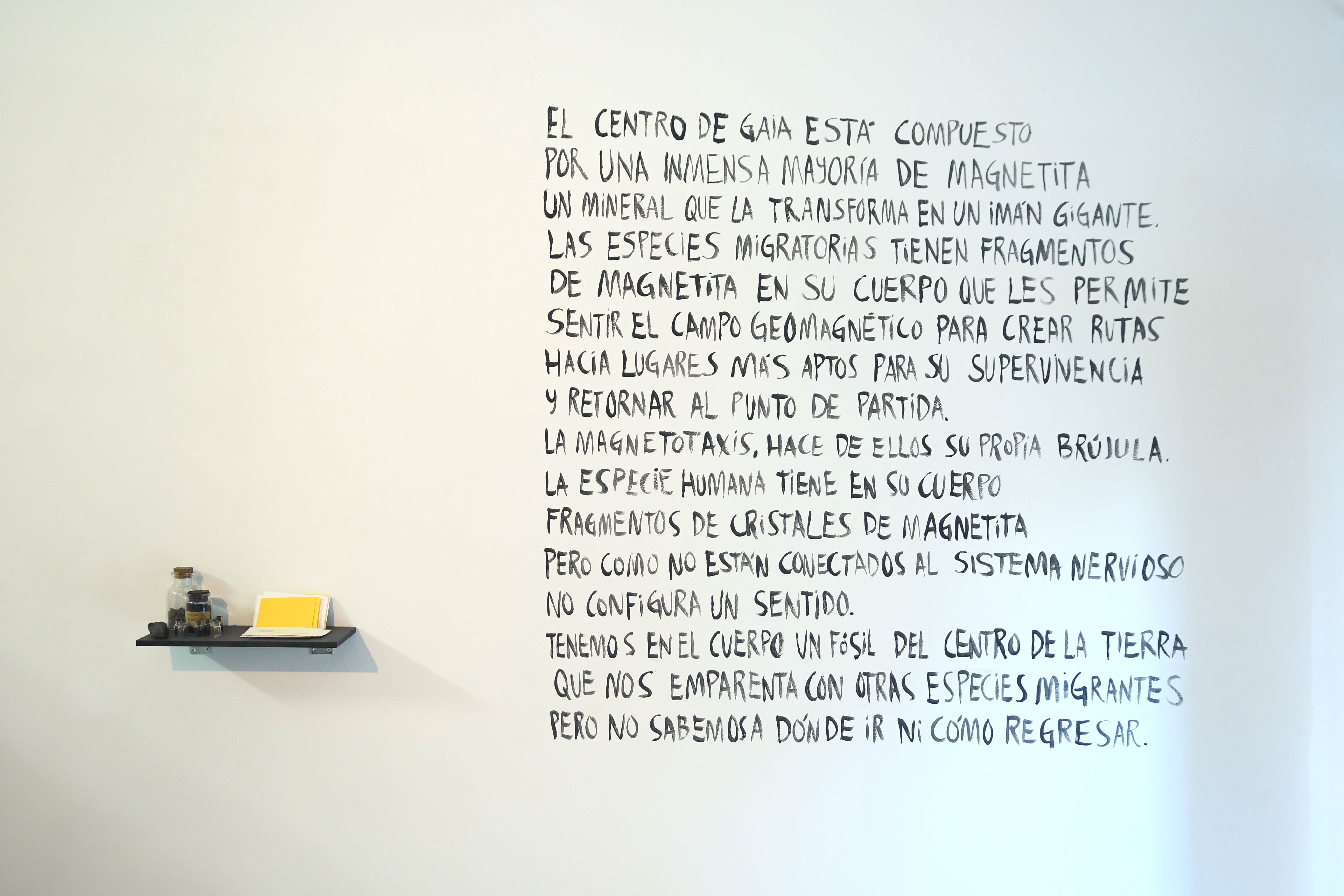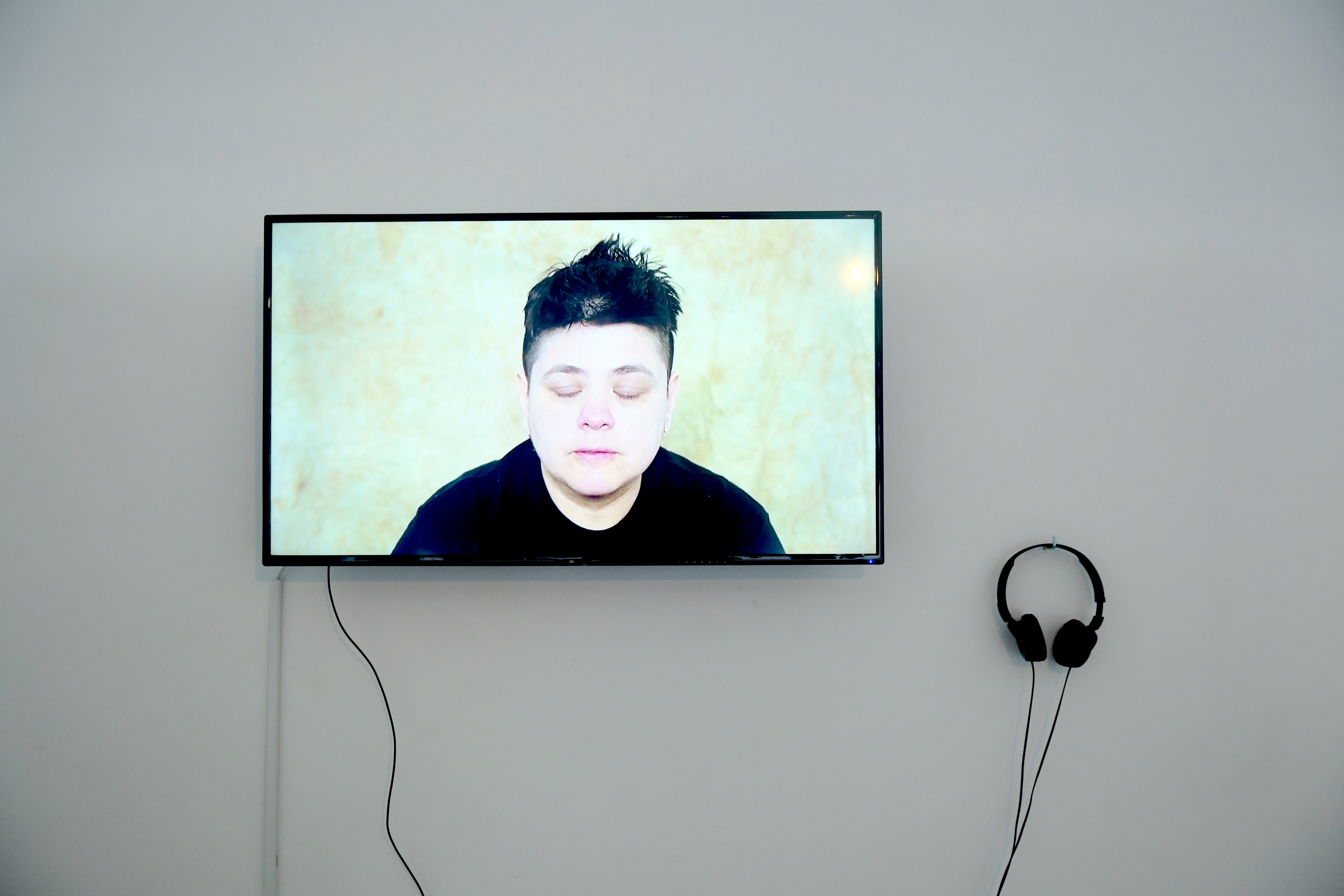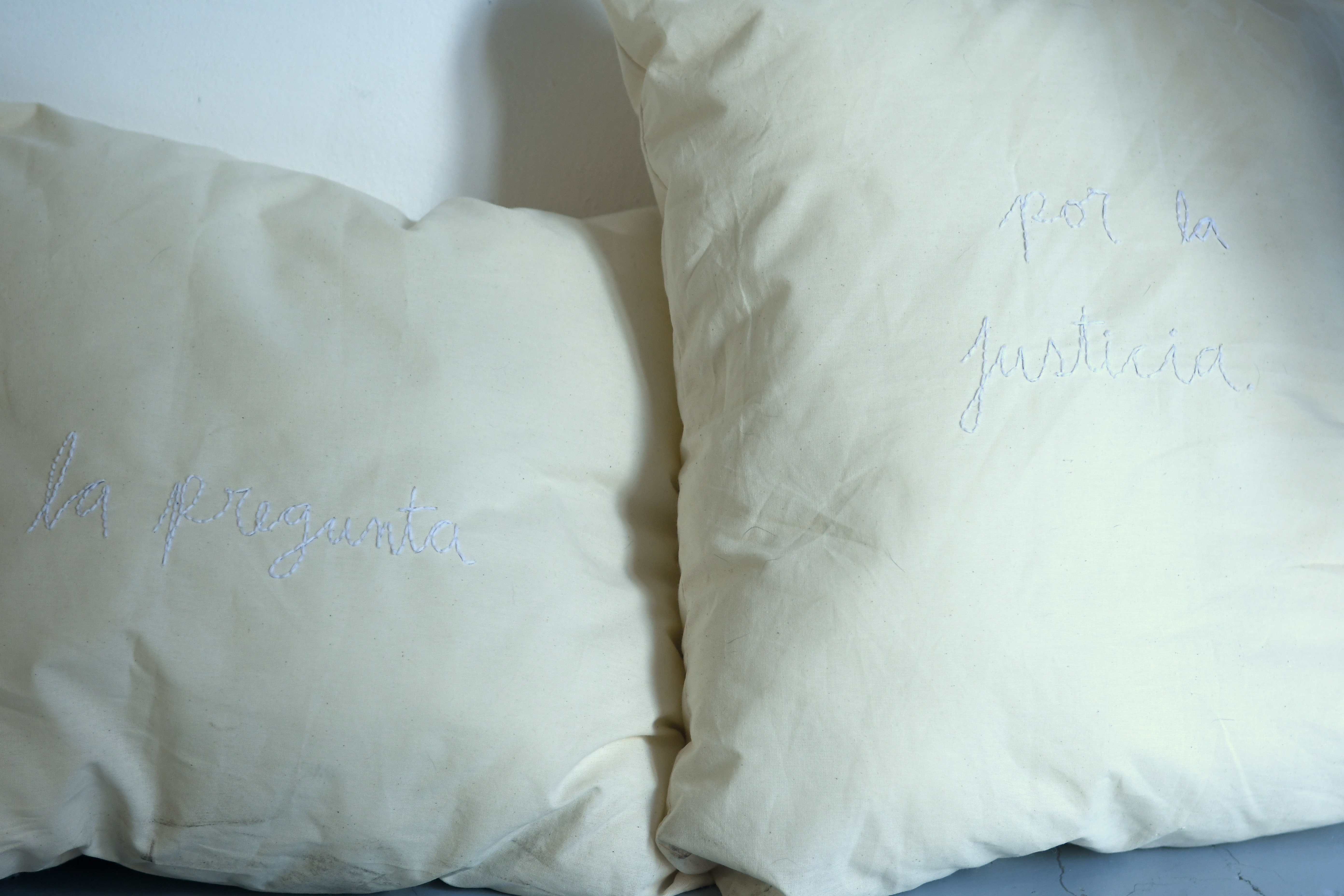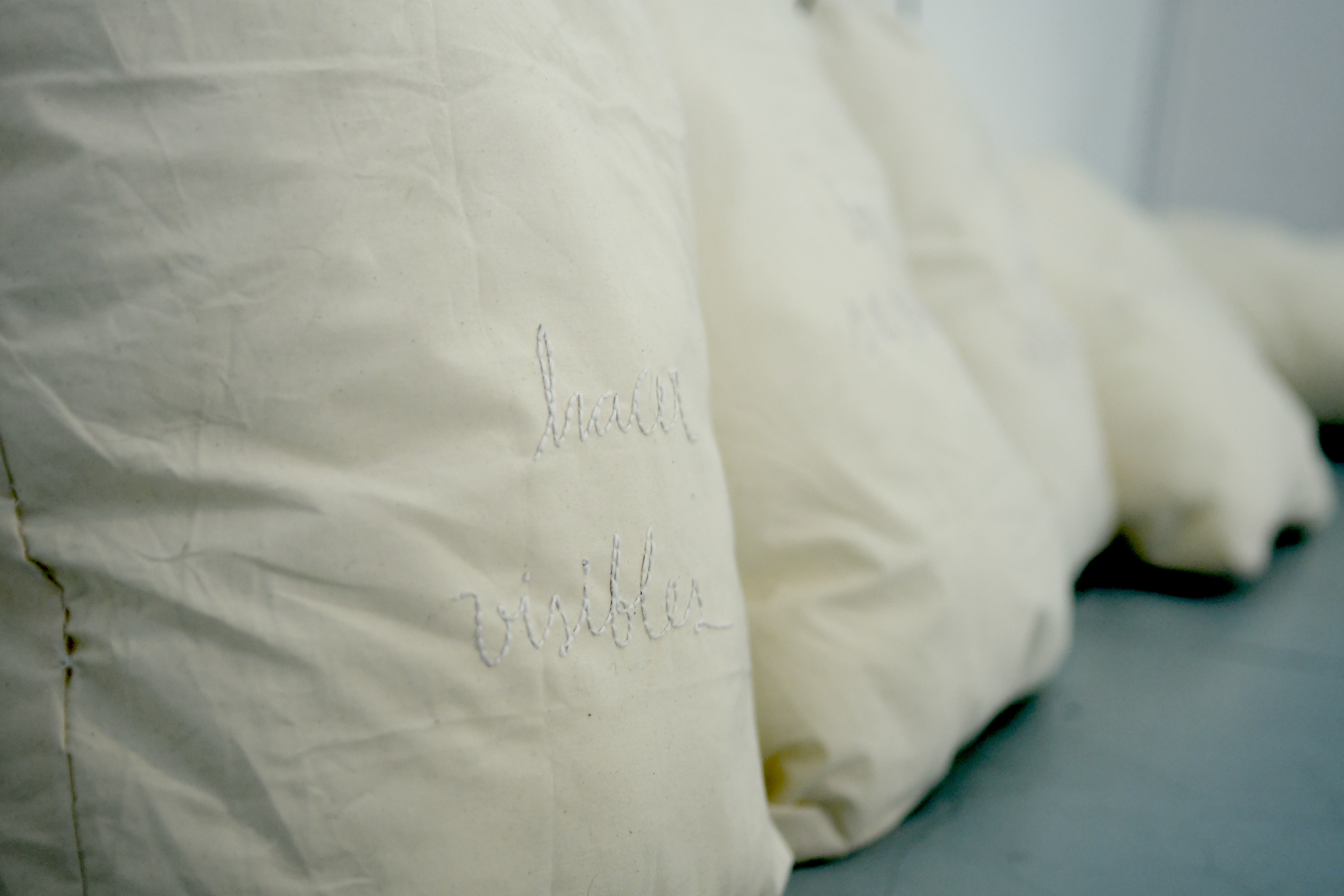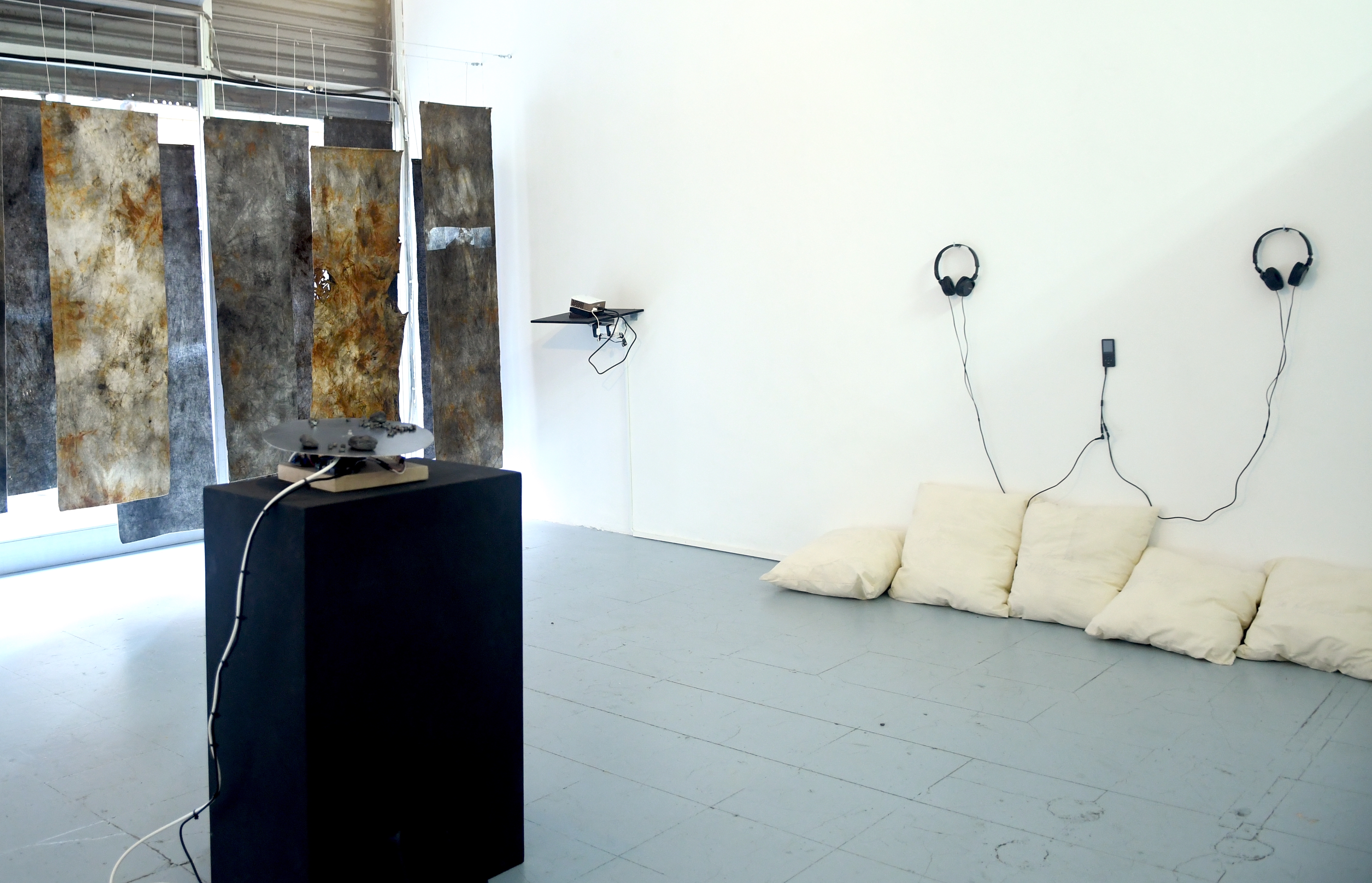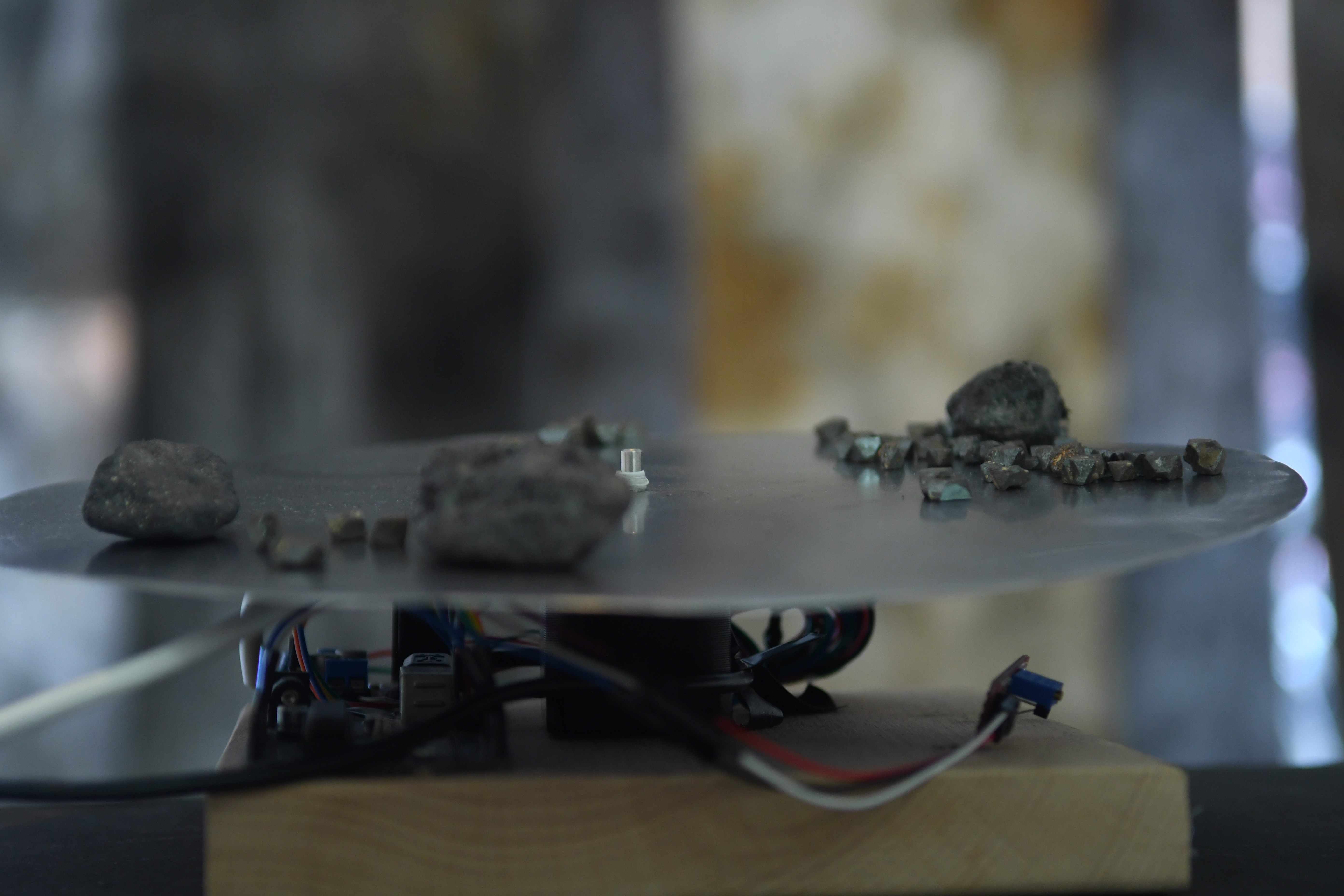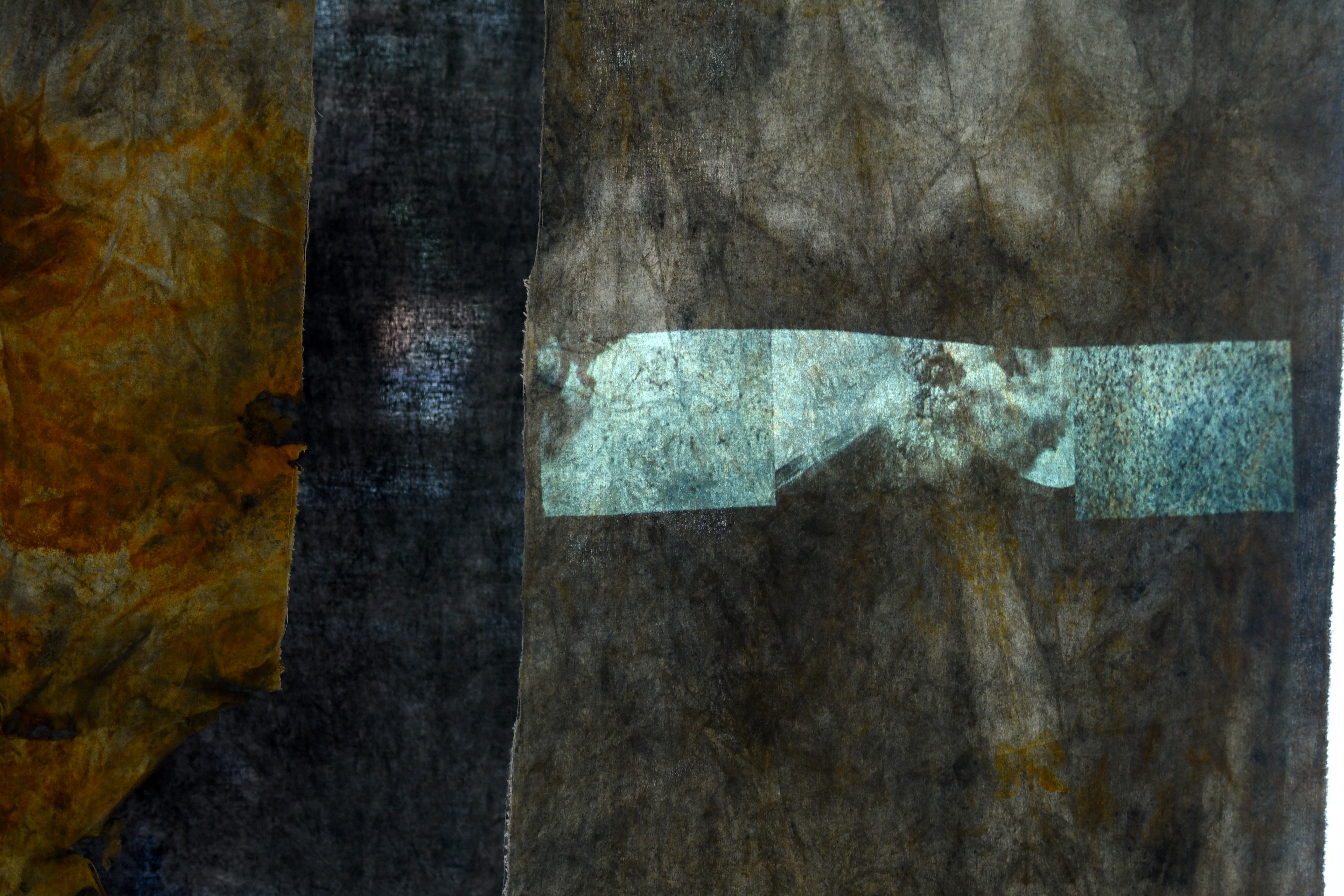 ---
Most of the works in this exhibition were produced during a residency at Matadero Madrid with the support of La Escocesa Barcelona and Planta Alta.
---
---
El tiempo como las piedras
Instalación sonora

Es una instalación sonora que funciona a partir de la lectura del campo magnético de piedras de magnetita que están girando continuamente sobre una plataforma metálica y que al pasar junto a un sensor hall conectado a un arduino transforma en tiempo real las señales del campo magnético en sonido.

Programación por: Efe Ce Ele

︎Web de Efe Ce Ele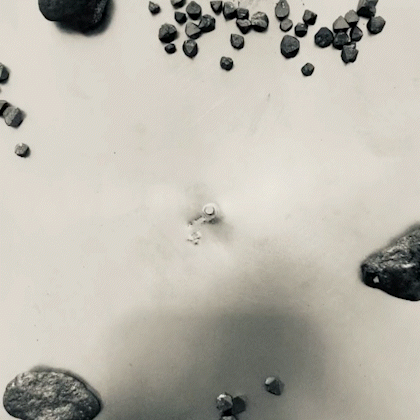 Time like stones
Sound Installation

From the reading of the magnetic field of magnetite stones in real time with a hall sensor and the transformation of the field into sound by means of midi signals.

Programming by: Efe Ce Ele


︎Efe Ce ele web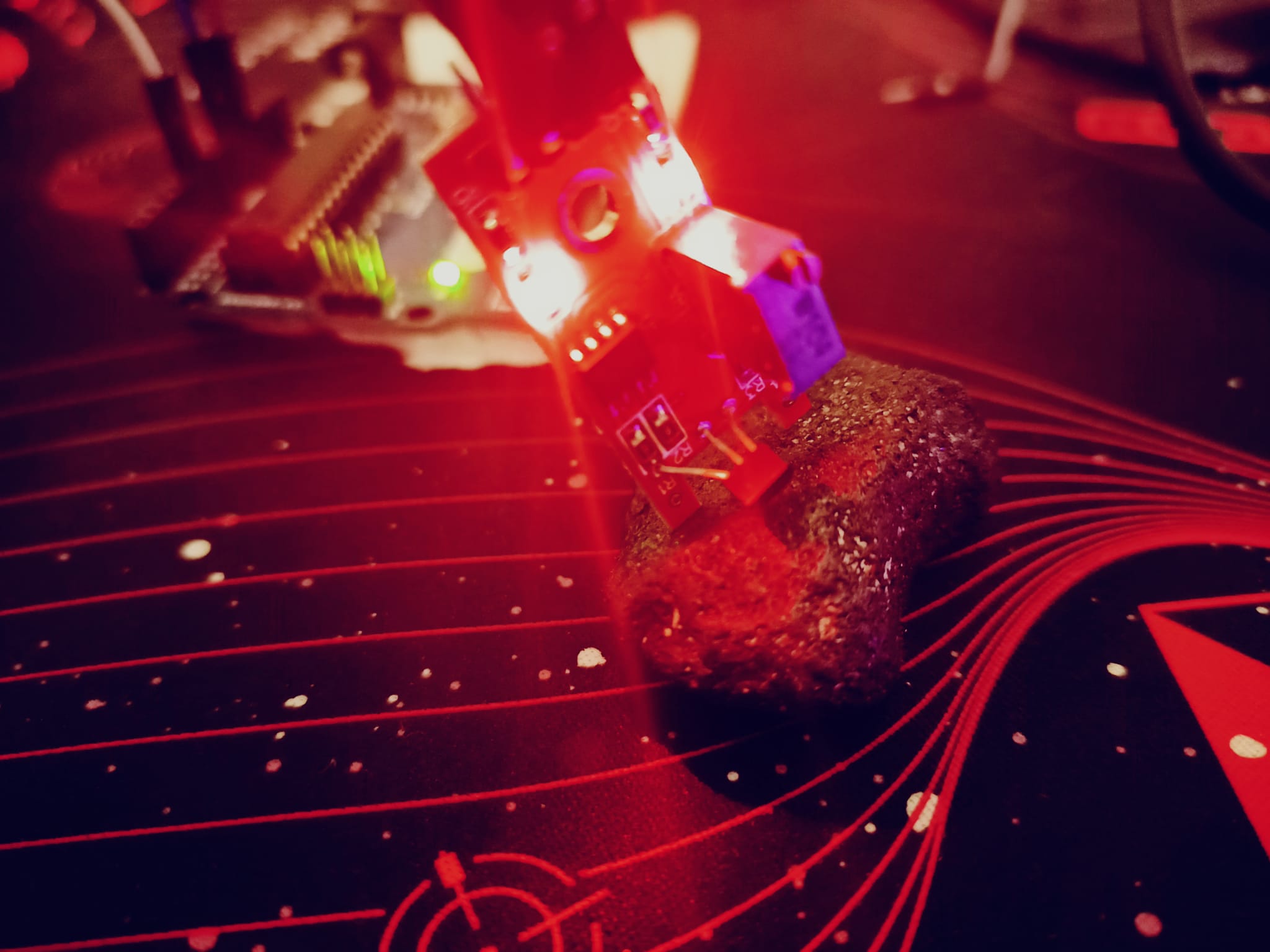 ---
Itakarú (work in progress)
Video

Acompaño viajes imaginarios de retorno al país natal de personas colombianas migradas a España.

Personas entrevistadas: Camila GoA, Milo, Carolina Torres

Fotografía y montaje: Luiza Fagá

︎Web de Luiza Fagá
Itakarú (work in progress)
video

I accompany imaginary return trips to the native country of Colombian people who have migrated to Spain.

People interviewed: Camila GoA, Milo, Carolina Torres

Photography and editing: Luiza Fagá

︎Web de Luiza Fagá
---
Meditación para volver al centro de la tierra

Durante la residencia en Matadero escribí un guión para una meditación guiada que acompañase el camino desde el cuerpo humano presente hasta el centro de la tierra y que nos conectase con nuestro fragmento mineral magnético al tiempo que con los otros tiempos que componen nuestro organismo; minerales, bacterias y toda la comunidad que somos.
De este modo hacemos recorridos migratorios viajando dentro del cuerpo de otras especies para retornar a nuestro cuerpo homo sapiens sapiens tratando de desentumecer nuestra percepción magnetotáctica que nos conecta con el centro de Gaia.
Meditation to return to the center of the earth

During the residency at Matadero I wrote a script for a guided medita

tion that would accompany the path from the present human body to the center of the earth and that would connect us with our magnetic mineral fragment as well as with the other times that make up our organism; minerals, bacteria and the whole community that we are.

In this way we make migratory journeys traveling inside the body of other species to return to our homo sapiens sapiens body trying to loosen up our magnetotactic perception that connects us with the center of Gaia.
Meditación guiada en las instalaciones de Matadero Madrid durante la jornada de puertas abiertas
24/02/2023 - ARCO Madrid

Guided meditation at the Matadero Madrid facilities during the open day
02/24/2023 - ARCO Madrid